Thanks to Stranger Things, New Coke is returning to store shelves this week. Seriously, did anybody actually want this? I mean, really?
Here's more from the New York Times…
A limited supply of the vintage beverage will be available starting on Thursday as part of a robust promotional campaign related to the coming season of "Stranger Things," the supernatural thriller set in the 1980s.

The revival of New Coke comes as part of a large-scale marketing effort of the kind usually associated with summertime blockbusters. Netflix said it had teamed up with about 75 companies, including Baskin-Robbins, Levi's and H&M Group, to draw attention to "Stranger Things."
So the return of New Coke is a marketing ploy?
That's weird, because "New Coke" has become synonymous with tone deaf marketing.
I think the hard lesson Coca-Cola learned from its utter failure should be one the entertainment industry learns from.
For those of you who are too young to remember, Coke was getting its ass kicked by Pepsi in blind taste tests back in the day. Someone in marketing came up with the brilliant idea to just "reboot" Coke.
Never mind that there were other marketing factors at play.
Never mind that Coke had a solid fan base that revolted when the formula was suddenly changed.
Never mind that they could have introduced a new product alongside old Coke to keep the old fans happy while also courting new fans.
Nope. Like much of today's entertainment industry, everything was suddenly changed to stay current year… to disastrous effect.
New Coke was such a debacle that Coke had to re-introduce the original Coca-Cola formula a few months later as "Coca-Cola Classic." And now New Coke is but a memory. One that's about to dusted off thanks to Netflix.
Pop Culture Reboots, Re-imaginings and New Coke.
I often joke that unwanted reboots or re-imaginings of tried and true pop culture institutions that face backlash from their respective fandoms are "New Coke."
One of the best examples in recent memory is Ghostbusters 2016. Nobody wanted a Ghostbusters sequel without the original cast. Certainly, nobody wanted a complete reboot of Ghostbusters. And nobody wanted a completely gender-swapped Ghostbusters for no other reason than to be current year.
The movie bombed.
A key difference between New Coke and Ghostbusters 2016 was that the Coca-Cola Company didn't attack Coke drinkers by calling them sexists.
But just like Coca-Cola, Sony Pictures knew it had to please to please the existing fan base and it backpeddled be announcing a Ghostbusters 3 that would be a direct sequel to the first two movies. Ghostbusters 2016 was seemingly swept under the rug.
Other examples of the "New Coking" of Pop Culture includes Marvel Comics and their tendency to replace original, beloved comic book characters with dollar store replacements. Often these characters don't come into their own, books are cancelled and the original heroes return to try and salvage book sales a few months later.
A smarter move, of course, would've been to introduce these new heroes alongside the existing characters so they wouldn't be seen by fans as just knock-offs.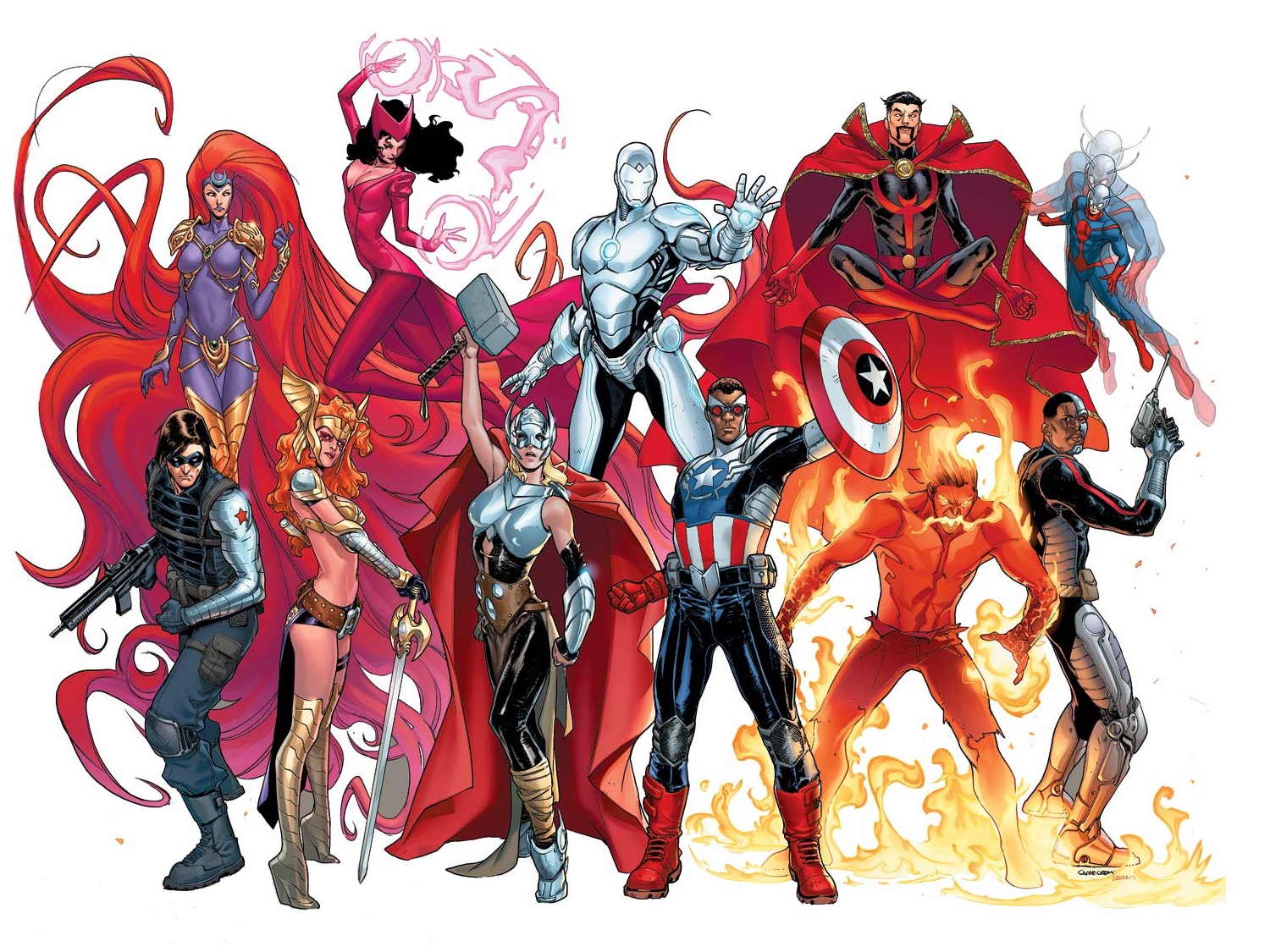 (The Hollywood Reporter has documented Marvel's disastrous attempts at replacing most of its core heroes, its endless reboots and its subsequent decision to return the original characters to their respective books. Marvel is still reeling from the damage.)
Fans are loyal, until they're spurned.
New Coke should be a lesson in what not to do when you've got an existing audience. While it's true that the status quo needs to be shaken up from time to time, alienating a fanbase completely is never a smart business move.
Coca-Cola President Donald Keough said of New Coke during a press conference…
"There is a twist to this story which will please every humanist and will probably keep Harvard professors puzzled for years. The simple fact is that all the time and money and skill poured into consumer research on the new Coca-Cola could not measure or reveal the deep and abiding emotional attachment to original Coca-Cola felt by so many people."
I think it's the same for Pop Culture. People do form an emotional attachment, and we;re learning that hell hath no fury like a fandom scorned.
[Source:
NY Times
]

ClownfishTV.com strives to be an apolitical, balanced and based pop culture news outlet. However, our contributors are entitled to their individual opinions. Author opinions expressed in this article do not necessarily reflect the views of our video hosts, other site contributors, site editors, affiliates, sponsors or advertisers. This website contains affiliate links to products. We may receive a commission for purchases made through these links. We disclaim products or services we have received for review purposes, as well as sponsored posts.