Discotek announced that they are releasing several anime on Ultra HD Blu-ray Disc on December 28. These will include the fan-favorite 'Ronin Warriors' known in Japan as 'Legendary Armor Samurai Troopers.'
"This complete Blu Ray collection contains all 39 TV episodes, and all 11 OVA episodes in 1080p high definition! It also includes the original Japanese language with English subtitles, and the Ronin Warriors English dub," they write on their Facebook page.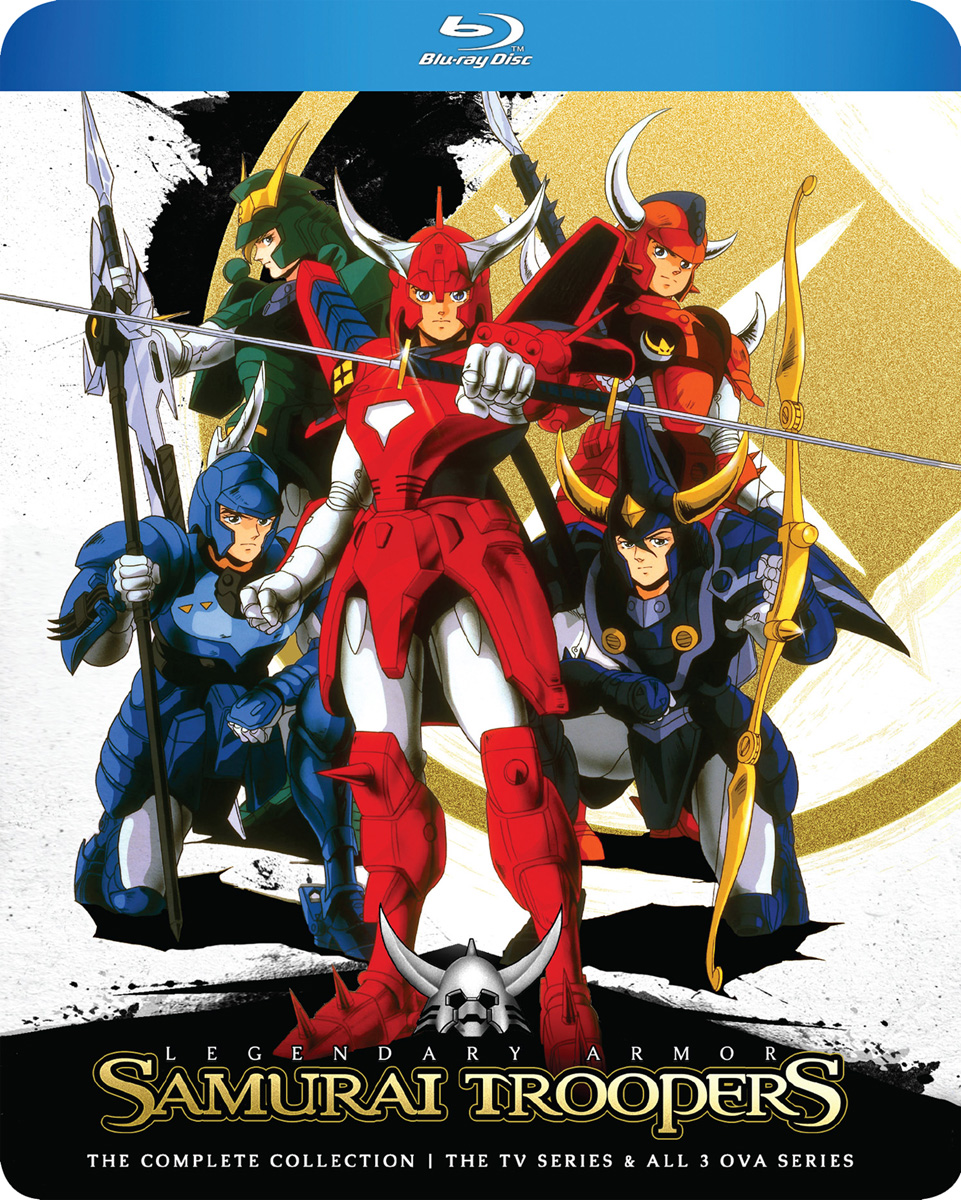 Discotek describes the plot as "Long ago, there existed an evil spirit that waged a war to conquer the human world. Defeat drove him back to the realm of darkness, but not before vowing to return and exact his revenge. A thousand years later, the world has all but forgotten the name of Argo, Emperor of Doom. When black clouds smother the bright city lights of Shinjuku the people of the world plunge into terror, unprepared for the evil spirit's return! Five young men emerge, wearing mystical armor said to grant strength enough to defeat Arago once and for all! But despite the might of their armor, Ryo of the Wildfire, Toma of the Heavens, Shu of the Stone, Shin of the Torrent, and Seiji of the Nimbus will have to join together and learn to work as a team if they are to have any chance of defeating the armies of the Empire of Doom."
The second release includes 'Girly Air Force,' which includes the "complete collection includes all 12 episodes in 1080p high definition, with the original Japanese language and English subtitles!"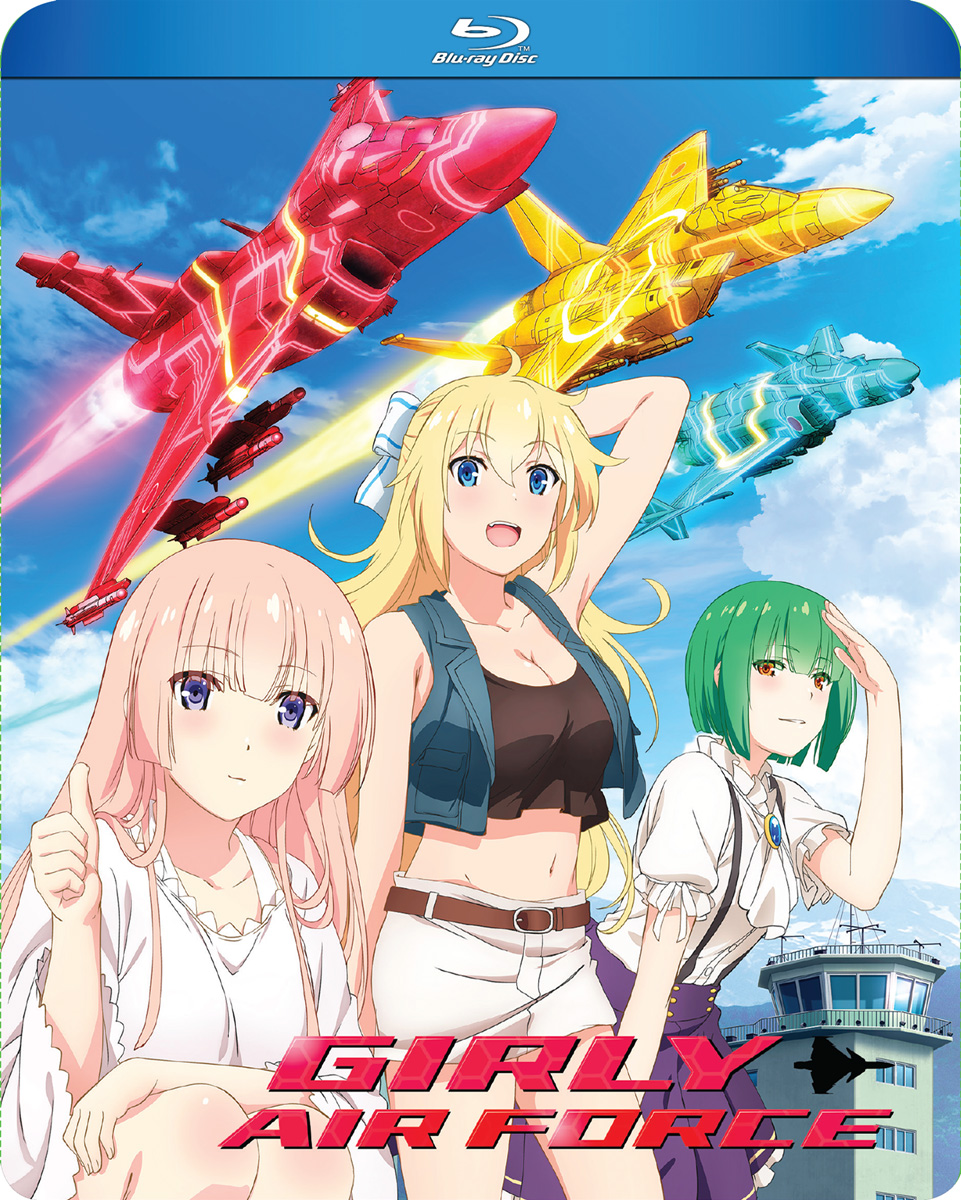 The synopsis explains that "Mysterious flying creatures called Zai suddenly appear and over-whelm all of mankind's aerial combat forces. To fight them, mankind modifies existing aircraft frames to create mechanized soldiers called "Daughters," which are operated by automated piloting mechanisms called "Anima" that have the appearance of human girls. Narutani Kei, a boy who yearns to take to the skies, encounters a shining red aircraft and its pilot, an Anima named Gripen who has been named mankind's secret weapon.
For the first time, the OVA 'Robot Carnival' will be released in 4k Ultra HD and will include a documentary on the making of the film 'The Memory of Robot Carnival.'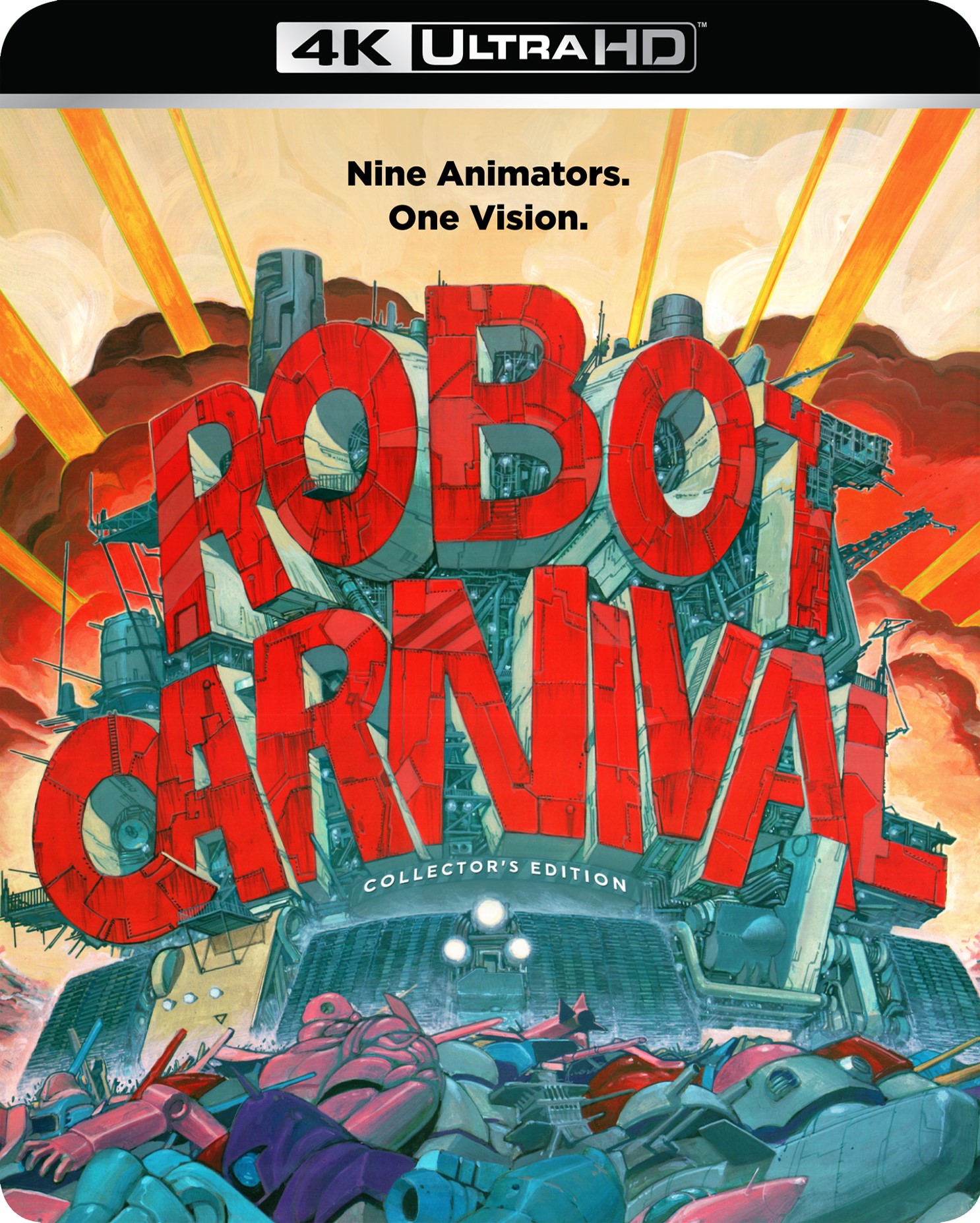 Robot Carnival is described as "an anthology collection of nine short films, many directed by Japan's top animators before they were famous. From funny to dramatic, artistic to entertaining, each story reaches towards the furthest corners of time and space to bring you a tale of robots and the people who make them."
Anime News Network notes that they will also be releasing the live-action TV series 'Cutie Honey The Live' with all twenty-six episodes on the same day.

ClownfishTV.com strives to be an apolitical, balanced and based pop culture news outlet. However, our contributors are entitled to their individual opinions. Author opinions expressed in this article do not necessarily reflect the views of our video hosts, other site contributors, site editors, affiliates, sponsors or advertisers. This website contains affiliate links to products. We may receive a commission for purchases made through these links. We disclaim products or services we have received for review purposes, as well as sponsored posts.